Recently I have seen several people asking about cutting deeper than most C3D bits can cut. I have had this Melin AMG-808-E #14030 for a while and have used it to cut out 1.5" treated pine for some patio chairs. Today I am using it again to cut some 1.5" glued up plywood for my lathe steady rests. This bit is an upcut so I just told CC it was a #201. The cutting parameters seem to cut well as a #201.
Since I like the bit I just ordered two more from zoro.com. The Melin.com site lists the bit for about $28.00 each but I could not figure out how to order on their site. I just searched google for Melin AMG-808-3 14030. The 14030 is the Melin stock number. The cost was $72.00 with shipping and the bits were $31.42 each.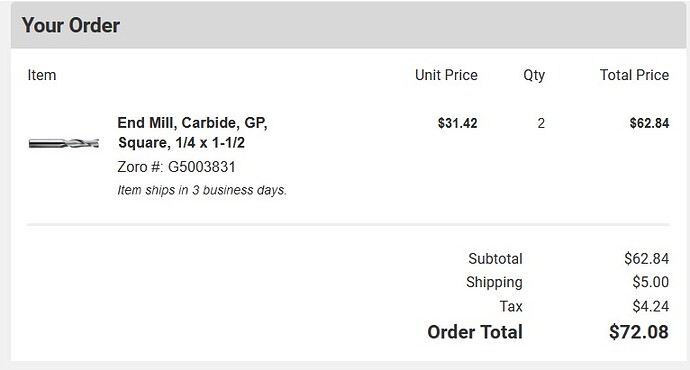 I like the bit and the cost is reasonable for getting 1.5" cut length. You could likely get a little more but when the shank starts to rub on the stock you can get burn marks. Plus many times the flutes are narrower than the shank.
FYI