I made this as a wedding gift for my brother, it took a long time as there were 16 double sided strips to machine and it was a nightmare to glue together. It didn't turn out as well as I hoped due to seams/alignment issues but overall I'm reasonably happy with it. I think I have a much better way to do it if I ever try to make another one.
It is ~14" in diameter and made of Spanish Cedar.
The back of each strip was milled with a 1/4" ball end mill and the front a 2mm ball end mill.
I wrote some software to generate the g-code and in theory you could use this method to make a sphere of any size.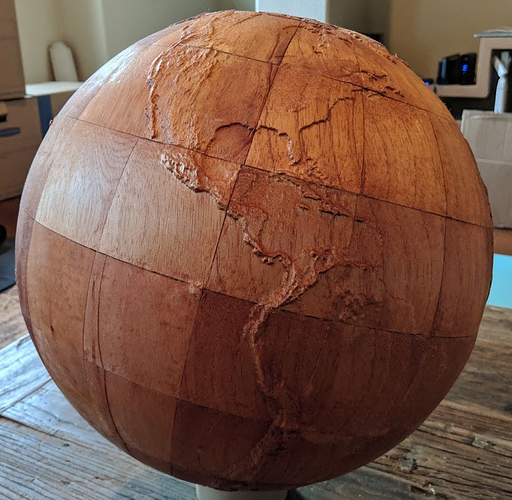 Here is one strip after milling the back side:


Here are all the pieces ready to be glued together: