Trying my first attempt at 3D contours using estlcam's rough and finishing gcode outputs, and I am curious on what type of surface finish I should reasonably expect. Is this a function of quality of the wood (test piece was just done on scrap 2x4), the size of the bit, the stepover, the spindle speed, the feedrate, etc? Just trying to figure out what parameters I should try tweaking to get better end results.
Here is pic during the finishing run with a 1/8" ball mill: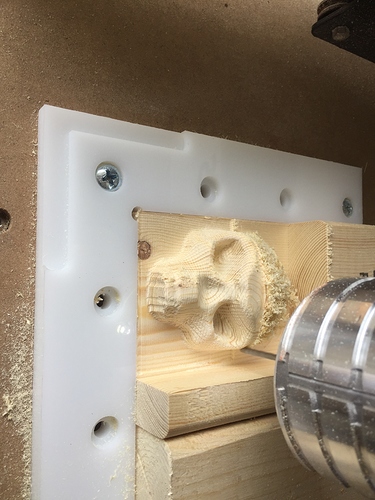 and the end result: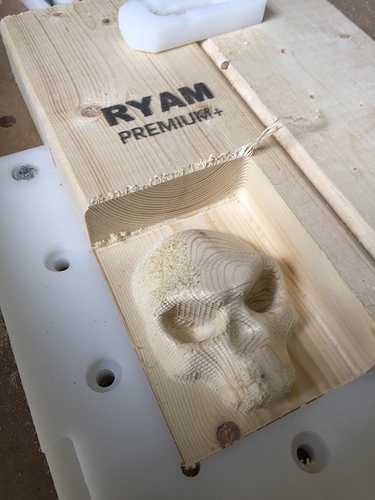 Appreciate any feedback.
PS. Anyone familiar with Estlcam? if I export the roughing and finishing in one *.nc file, will the shapeoko stop for a tool change? Using Estlcam because I have never had any luck figuring out fusion 360.