Apologies for yet another request for help with setting up a 3D project in CC. There are lots of threads with help for specific projects in the community forum and some rough tutorials that demonstrate some of the settings, but unfortunately none of them are sinking-in for me. I think I need something more basic to better grasp how to use the 3D functionality in CC.
I start to lose the plot right out of the gate when it comes to defining the Model. I don't yet understand how to configure the Model in relation to the stock I'm using, how it relates to the imported 3D image, how to manipulate the two to achieve the desired look and how much of the stock I want left below the image that is carved. It seems that some of the Model attributes cannot be changed after they are defined.
Obviously a long way from defining tool paths, but no point getting into that until after I get a handle on creating the design.
Are there any references available that define how to manage the areas of the design that I think I understand (illustrated below) so far?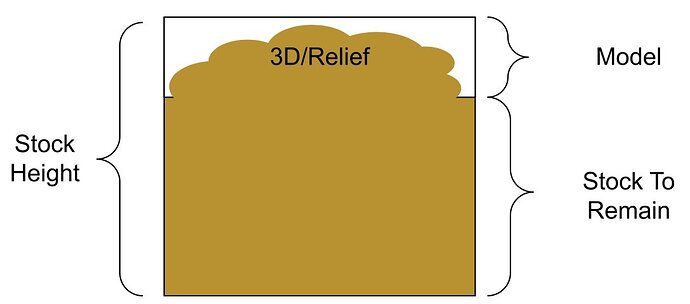 I'm either missing a lot of details I need to understand or I've overcomplicated all of it.
Thank you.