So I have watched a few of the tutorials for CC Pro but I am still a bit baffled by 3D. If I take a B&W png and import it as a component, the simulation shows the supposed carve just fine.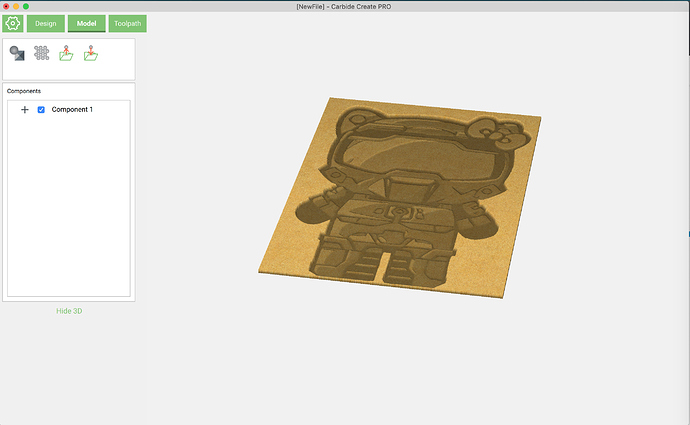 but there seems to be no object to select in the tool path.
Am I asking it to do something it's not designed to do?
Am I skipping a step or setting somewhere?
As I said, 3D is a very new beast for me.