I just picked up some new V-bits and was wondering about set up in the carbide tool library. The bits are Whiteside 1500 90 degree V, and 1540 60 degree V. Unlike the regular (to me at least) router v-bits with wide shoulders these are straight shank. Would this affect how I should enter them into the library? For example; setting up a regular 90 degree v-bit I would set the angle at 45 in the library, but should I do the same for these? If any one has used these or added them, and assuming you wouldn't mind, would you walk me though the settings that you used?
Also I got a carving liner from Whiteside as well SC50. While this seemed like a great idea at the time I now have no idea how I should enter this tool into the library. Any suggestions, or help would be much appreciated.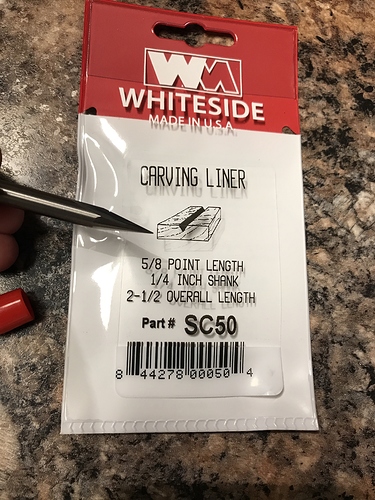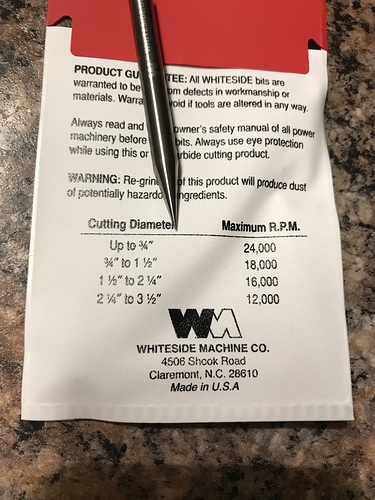 I am also wondering how you folks set up engraving bits, like the 15 and 30 degree that sold by Drillman1 from eBay. Is there any thing that should be taken into account when setting these up in the library?
Thanks folks.