This is weird. I had two oops events today. First, my work piece wasn't secured well enough and the piece lifted and the endmill burned a hole all the way through. This loosened the endmill enough that it came out in the next cut. Lesson learned.
I tightened it up, but now the endmill is cutting strings as shown in this picture.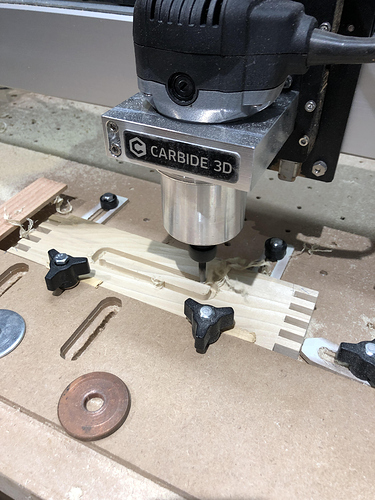 Any advice on what happened here. Is the endmill done?
Tim