I decided to have Xometry machine the main HDZ to linear rail adapter plate for my conversion so I could get an accurate, anodized part in 7075 aluminium whilst I would machine the smaller parts on my Shapeoko. I am now regretting this decision, 36 days after the order the part finally turned up and I'm confused as to how exactly it got the way it is, which is bent.
The thickness is accurate to within ±0.05mm all the way around, the counterbores are all within 0.03mm of target depth, the holes all seem to be in position and of the correct dimensions.
But, it is curved in both X and Y directions, a straight edge on the long dimension is 0.6mm clear by the end, the bow in the shorter direction seems to be of similar curvature.
As I'm probably going to have to give them a chance to supply a replacement I'm concerned as to how they managed this, clearly there wasn't any QA, the box it arrived in was completely undamaged and unmarked (although obviously not it's first use, remains of tape and other labels torn off), there's no surface marking on the part to indicate any substantial force was applied after machining and anodizing, so the only things I can think of are;
a) They managed to clamp it down so hard in their work fixturing that it was "flat" whilst machined and sprang back to banana shape as soon as it was released
b) The alloy they used has changed shape since machining by this amount (at least 0.3mm over 200mm length)
If it was a then a replacement might be acceptable, if it was b then I really don't want any part from them.
Thoughts from those with more metal maching experience please?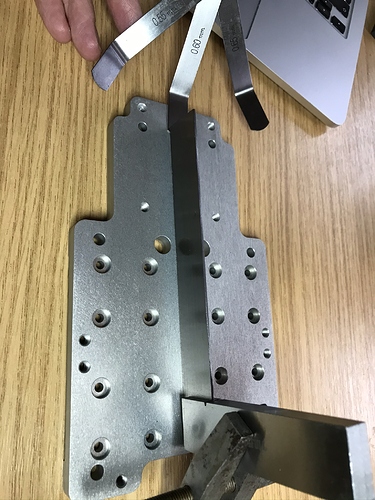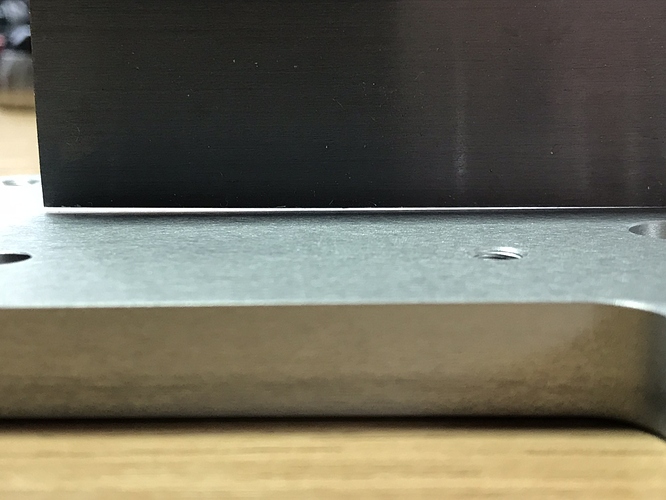 I should have just machined it on my Shapeoko like I was told…