As of late I've been messing around with making knives, well actually just knife scales. First one I did by hand, no CNC, and it came out nice and got gifted away. Second set I traced the knife blank onto a piece of 1/4" graph paper, scanned in, brought the image into VCarve, resized to match 1/4" grid then hand traced(bitmap tracing made a mess, too much to clean up). Cut a set on my XXL that seem to fit the blank perfectly! So far just doing profile and drilling tool paths to get the outer profile "fit" correct, but now starting to mess with more finished pieces, which include some checkering with a v bit. So I started thinking I might want to try a set in aluminum instead of wood and was wondering if anyone has done any v engraving in aluminum? Any clues on speeds/feeds, coolant?
First attempt by hand: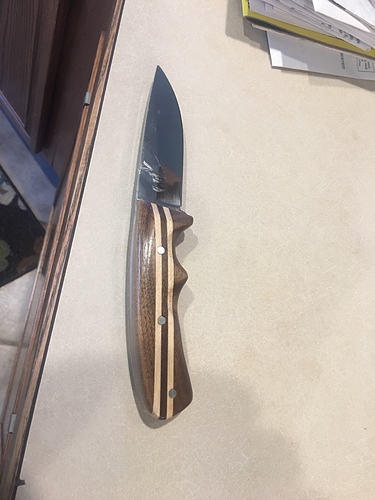 Second attempt with XXL: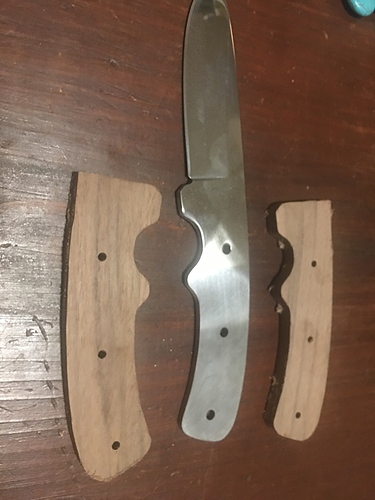 What I'd like to attempt in aluminum: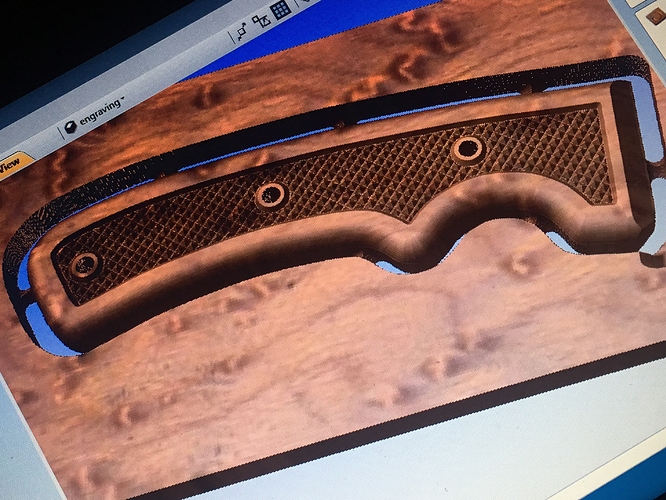 Any direction is appreciated. I've only ever cut some clamps from aluminum with a regular square end mill.
Thanks,
Dan