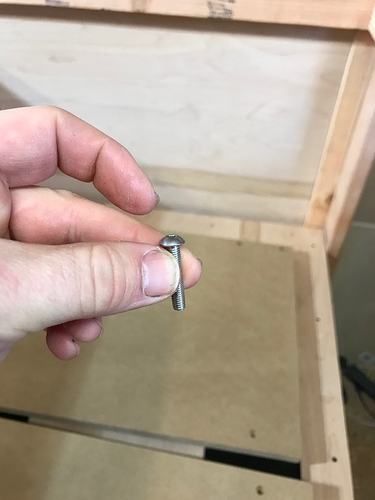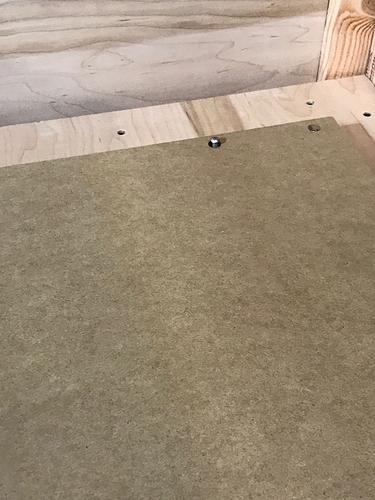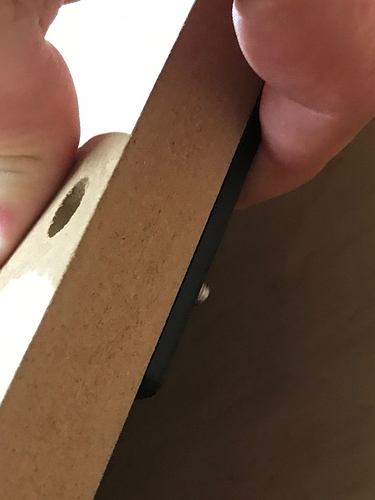 Well, this is frustrating. Following the directions, I am at the part where I attach the wasteboard to the 3 black cross straps with the 25mm screws. "Insert 3x M5x25mm screws into the three countersunk holes as shown in the figure below. Turn the screws until they stop but do not tighten."
PROTIP: Some adjustability will be needed when installing the Y-axis rails. If you fully tighten the baseplate, the Y-axis rails will be difficult to install.
The problem lies in the fact that over half of them just slip through the wasteboard and the back cross straps, so the wasteboard comes out and moves out of place. This can't possibly be normal and just wondered if it was worth them saving $1.20 in nuts to keep this from happening. I live in a very rural TX town so now I'll wait 3-4 more days to get to build this out. Any ideas? Anyone else deal with this? I'm having a hard time believing this wasn't a returned wasteboard or cnc altogether based on the packaging I received. Does anyone know the thread size or count so I can see if I can Amazon something here by Friday? I guess I'll get this running sometime in March.