I stress tested the clamp as a whole by running several jobs, the M6 thread was tapped in a 5mm hole and it is strong- if any part of this clamp has a weakness it would be the thin section surrounding the through slot.
I will probably modify the design to be wider, however a small clamp can be useful, so started with what can be considered a minimum in order to test the bamboo material to its limit.
I have not snapped one yet.
Here is my bamboo clamp test: I clamped down on some .25" thick 416 Stainless Steel over night.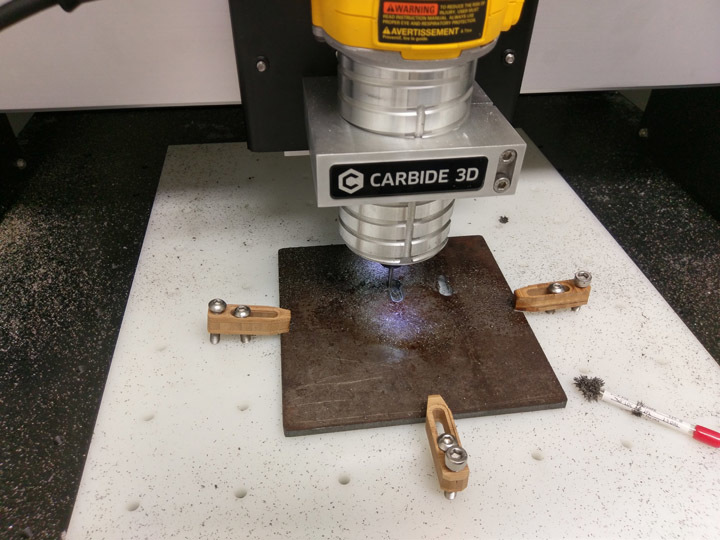 The next day I tried to shift the steel plate, it did not shift.
I applied about a 1/12 of a turn to each clamp to see if any would make a sound to hint at a potential future failure, but there was no splitting.
I then proceeded to machine a keyhole feature through the steel with the #101 1/8th Carbide 2 flute endmill.