So, I've been running a Fusion 360 12 operation, 3 tool job with mixed success lately. First 7 ops run fine. Change tool macro (@neilferreri) new tool first and second touch ok, fails on third touch.
On fail I unlock CNCjs and try tool change again. Works 50% of the time BUT CNCjs forgets where it was and, I guess, starts again at the first operation. Wrong tool of course since I just changed it for op 8.
Not a kindling producer if you're paying attention but…annoying. What was a 12-13 minute machine time op doubles, at least, while I re-group and re-do.
My first question is, is there a way, in a multi-op setup on CNCjs, to see which op is about to start after a tool change? All I see is the file name in the bottom left corner.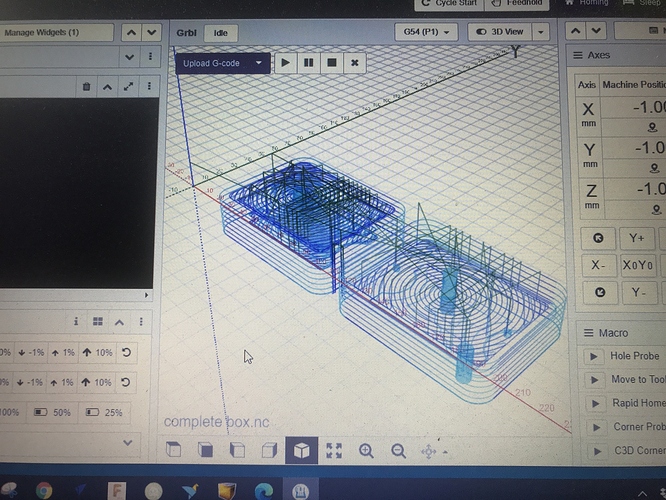 My second question, directed at @neilferreri is, knowing it's slightly less accurate, is there a "two touch" version of your macro for non-Carbide3D controllers? If so, I'd love to try it! The cutters I have the most trouble with are single flute, 1/4".
Oh, and yes, I've done what can be done to ensure the prox limit switch inside the Bitsetter is in optimum working circumstances.