For whenever the next time the CM bug queue gets into the devs queue, could you tweak the timings for CM513 with the HDZ please?
When holding down the . or , keys to repeatedly jog up / down 1mm step size after a small number of steps the following error occurs;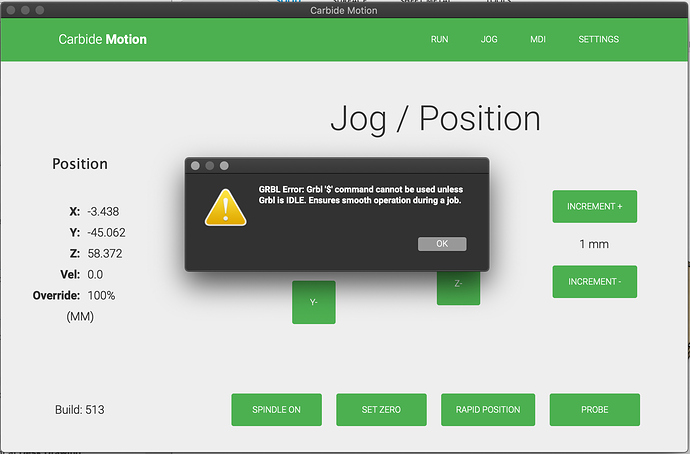 Not urgent, just irritating.