I wanted a way to stop the dust from taking over my shop while I was using the CNC. Instead dealing with a vacuum attachment I decided to try a box first. I wasn't going to spend much on it so I just built it out of scraps laying around. Pretty? Not so much but it makes the shop a friendlier environment.
<img src="/uploads/default/original/2X/4/4cc5c2b1ac6e1690e67014023a0df56093cd16a0.jpg" width="690" height="380
The only thing I bought was the USB LED Tape lights. The glass I got out of an old scanner.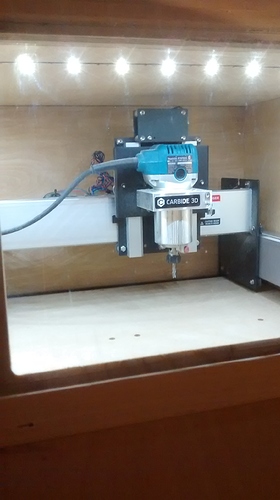 You can see a video here
https://www.youtube.com/watch?v=7lIAMFywhf4