I was wandering around my favorite hardwood supplier last week, nothing in particular in mind, just looking for something interesting to inspire me. I found some 4/4 "rustic hickory" and thought it would make a nice side table for our patio set. My lady has been requesting just such a table, so, in the interest of marital harmony, a project is born.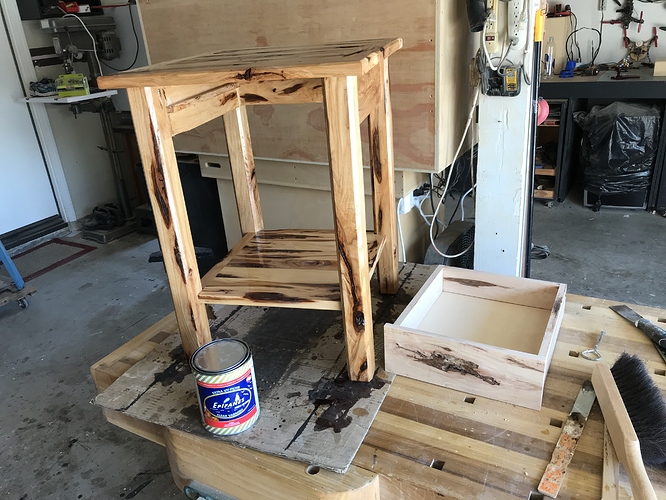 All done but I need a drawer pull, made from hickory. Well, I guess it could be brass or oak. But why not hickory, you've got the tool for it.
So, a few lines in F360, extrude, a few fillets and, a drawer pull is born. A top and bottom CAM setup, some spoilboard placeholders, a bit of blue tape and CA. Tops cut, now to flip and cross my fingers.
Stay tuned…