Hi im trying some more 3d designs and cant figure out what I'm doing wrong. I imported both an stl of my model and a vector of the profile. When I preview the 3d file in "model shape" "show 3d" everything looks good.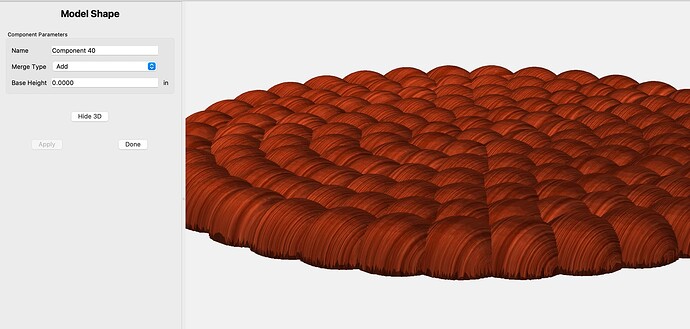 But when I do the contour and 3D passes in the toolpaths side it has about a 0.2" base that never gets cut. Its like the stl adds a 0.2" slab under my 3d model.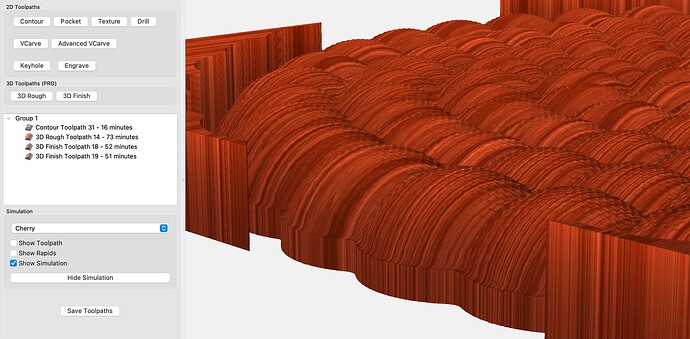 See what I mean how its too thick and not a half sphere down to Z=0.
I'm trying to make a 3d stool top and the stl is designed to be a half of a sphere so that I can cut an identical part and glue them together so that from the side it looks like a complete sphere.
I can send the file if its helps. Is anyone else a little annoyed that you cant change parameters on the "model" tab for "import parameters"? I have to delete the whole file "component" and reimport to make these changes.