Hi All,
I've bought a shapeoko xl recently.
I've been trying to get set up and moving with a few simple projects.
I'm having problems with carbide create and with motion but lets focus on create to start with.
firstly every time i open the program the pc asks me if i want to allow the program to make changes to my computer… any idea why this happens and how i can change this?
My second problem is that when i come to save something it brings up something that looks like its from the 80s, photo attached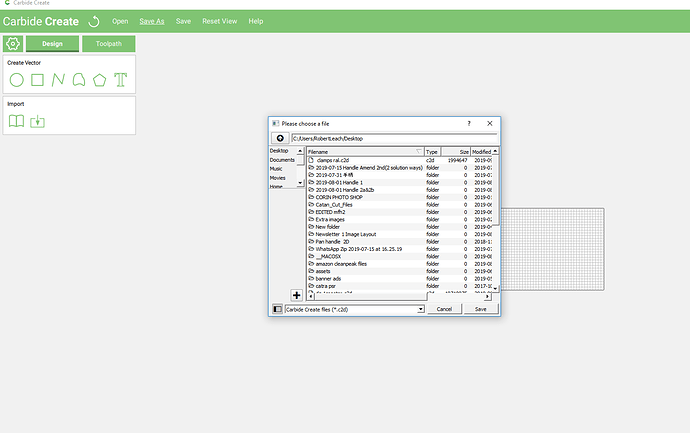 In order for it to save i have to put in the address bar there a / then a space to seperate the file name away from the address and then the filename and then the file type so for example / file1.c2d
Having watched some people running Create on youtube, it seems their version works a little better than mine any ideas???
Finally, its really not that stable, it will crash and close out at random.
Any help would be greatly recieved.
My laptop details are:
Asus G751VY
Intel i7 2.7ghz
32gb ram
Nvidia GEForce GTX 980M
Thanks
Rob