Heres something that has been really useful for me in Carbide Create.
By editing an existing Toolpath and cntrl clicking you can add more shapes to that Toolpath.
This will save you a lot of time, for example you can modify an existing file and create a library of derivative iterations, or you can add more parts to a job.
I used this technique to turn my Sunglass Case Design file into a Simple Ring Box Design in about 2 minutes.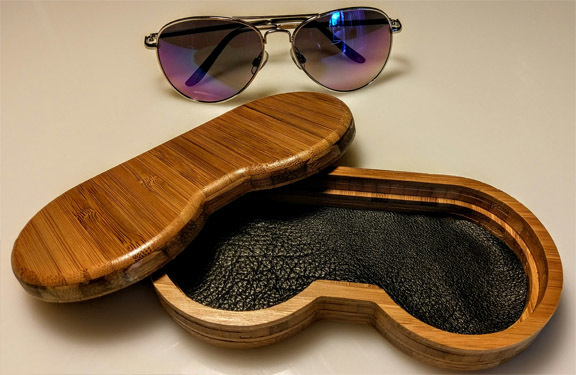 Here is the Simple Ring Box
This technique will be useful for other situations as well.
Lets begin in the Toolpaths section- you can right click to get several options: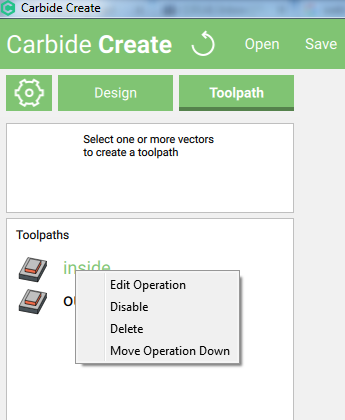 While in that toolpath edit screen cntrl click on the lines you want to the add to that toolpath.
Now the two square box's with circular center pockets are using the same toolpath settings as the sunglass case, Its that easy.
So one design can now be adapted into another.
Pretty huge IMO.
Here are the two halves, they are a tight fit.

Completed friction fit Ring box - closed.