@robgrz Thought: Would you consider adding a button in the Boolean Preview panel to "Change the key Vector"? This would let you change the key vector to the other one selected when the Boolean dialog opened and let you see the results immediately - making it much easier to find the combination you're looking for.
Something like this:
NOTE: The circle is the key object when I first open the dialog by clicking Boolean Subtraction: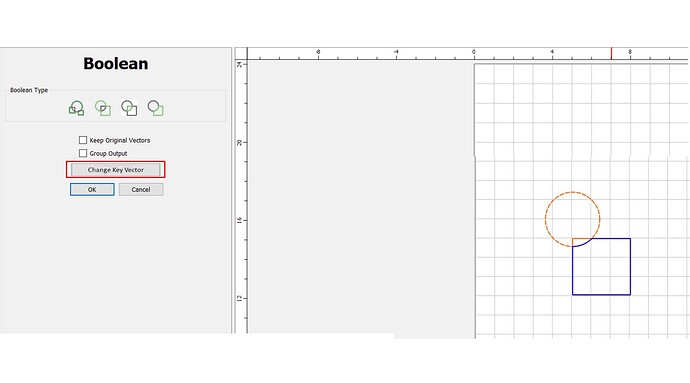 Then I click the "Change Key Vector" button (still in Boolean Subtraction) and the square becomes the key vector and the result is previewed: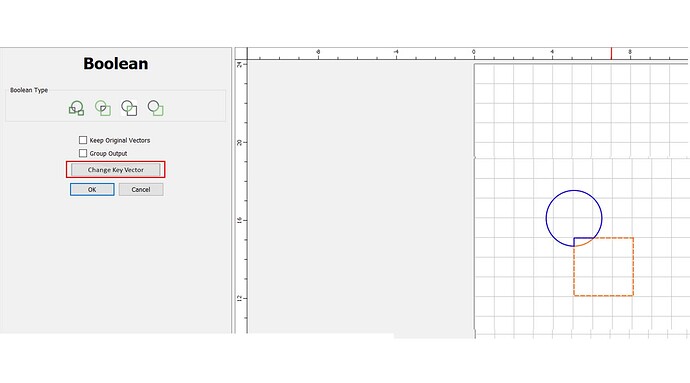 Since the Key Vector has no bearing on the results of a Weld - and since Weld is the only Boolean Function available when more than two vectors are selected, the button would only be visible / enabled when two vectors are selected.
I think this would make the Boolean preview even more powerful and useful.
This feature has become important since the introduction of the Boolean Preview panel - because we used to just UNDO and the key vector would swap - but now, we're canceling before we try anything…and to change the key vector we'd have to cancel out of the dialog, deselect and then reselect, and reenter the dialog … far less user friendly.