I've been working on a sound reducing enclosure for my Nomad since I started using adaptive clearing and some more aggressive (and louder) machining techniques. I'm still finishing it up and would like to add a couple of side guards to keep chips from falling off of the side of the machine similar to what @mbellon had done on his machine. I think I've seen a couple other folks do this as well, does anyone have a file to share of these guards with Nomad mounting hole pattern? I can draw them up if needed but I'm running short on time with the holidays approaching.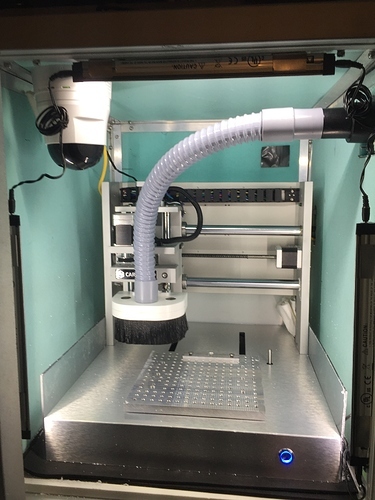 These are the guards I'm looking for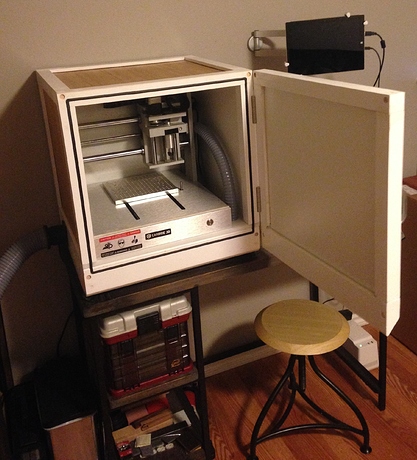 Here are a couple of shots of my box. It's almost done but I still need to add lights, webcam and dust shoe.