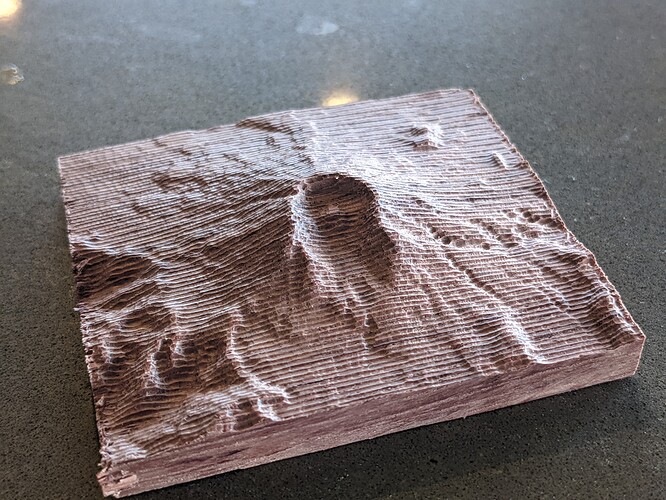 I have been following @wmoy's tutorial that shows how to create 3D topo models in Carbide Create Pro. My initial tests with pine 2x4 cutoffs worked fairly well, but several attempts with purple heart were aborted after my machine randomly plunged along the z-axis.
This attempt worked well up to the very end during a 3D finishing toolpath using a 1/16th ballnose bit. About 30 seconds before it finished, the machine plunged yet again and I had to stop the operation. Fortunately, I was close enough to the end that I could simply saw off the affected edge of my work.
I'm hoping that support can help me with this z-axis issue.