I completed the dust shoe to mount that latest camera, I moved it to the back half of the dust shoe this time, opposite of the vacuum opening, and exactly 50mm from the endmill (which is the middle of the narrow focus range). This should minimize the amount of chips in front of the camera.
I had to move it really, really low so that it clears the bottom of the X rail/HDZ when using thick stock, so it hovers 3mm above the stock surface (which is still plenty enough on that Z-independent dust shoe)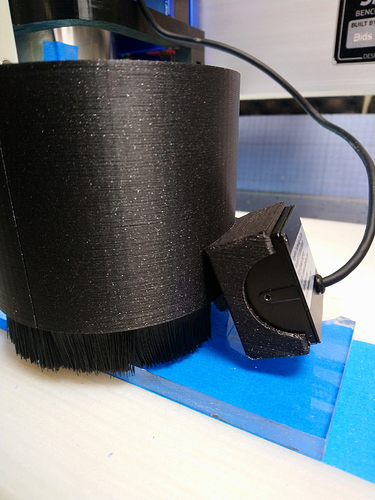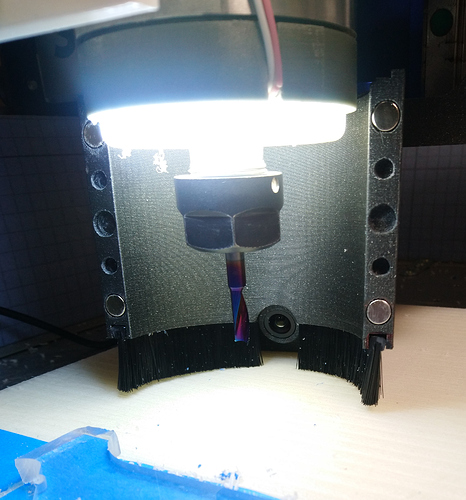 Time will tell if the chips end up wearing the lens, but for now I wanted to stop worrying and start cutting.
I repeated a test cut in acrylic, 1920x1080x50fps:

Same cut captured at 640x360x330fps slowed down to 40fps:
The interesting thing (to me) in the slowmo version is that a stuttering while cutting the sharp curve turn is visible. I'll need to investigate whether that's the (new) PC struggling to feed GRBL with the tens of very small G-code moves in the area, or GRBL struggling to chain those tiny linear movements and I never noticed it before because it's not obvious in the normal fps recording.