I posted about these guys https://www.ebay.com/str/carbidetoolsource?rt=nc&_oac=1 a while ago. They continue to up their game. A few examples.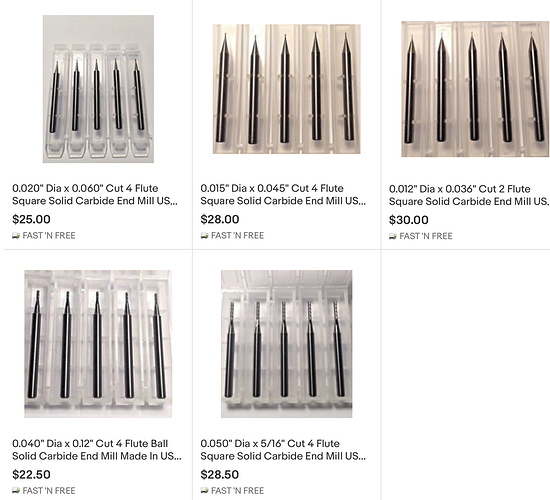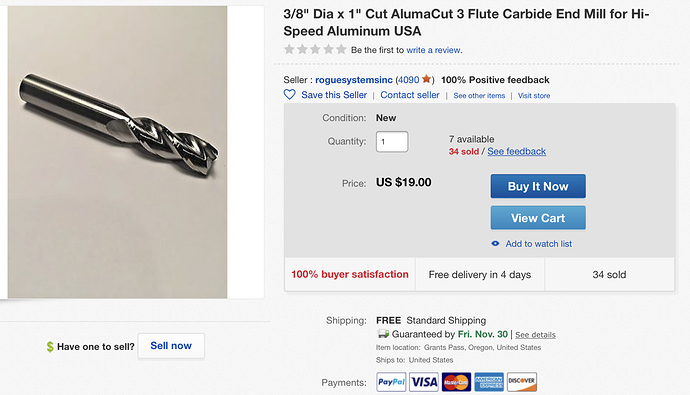 FWIW
I bought some of their 1/32" bits about a month ago. They seem high quality, haven't broken one. I did a test with mother of pearl, got a smooth cut with no chipping. I wish they had a bit smaller sizes.
1/32 = 0.03125 so there are three smaller then that pictured above: 0.020, 0.015 and 0.012

Yes there are. I need some 0.010" and even less. Also, check out drillman1 on ebay. He has 0.012" Kyocera bits, 5 for $20, 2/3 the price of rogue. (Thanks @MadHatter for that tip.) And he has bits down to 0.0070" for reasonable prices. That said, I will return to rogue for some 2 flute 1/32".
Cool. I buy from Drillman too, he would have been my next suggestion to you.
This topic was automatically closed 30 days after the last reply. New replies are no longer allowed.