I am having difficulty understanding where these odd straight diagnonal lines in my engraving are coming from. I would appreciate some enlightenment.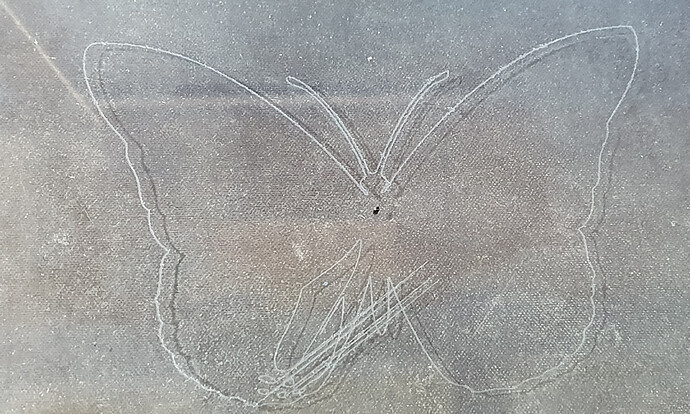 The image shows the lines extending from the bottom left of the wing across the thorax and just into the right wing segment.
Here are the .nc and the c2d files.
Butterfly outline.c2d (574.6 KB)
butterfly outline.nc (167.7 KB)
Screen captures showing the file and setup in Carbide Create.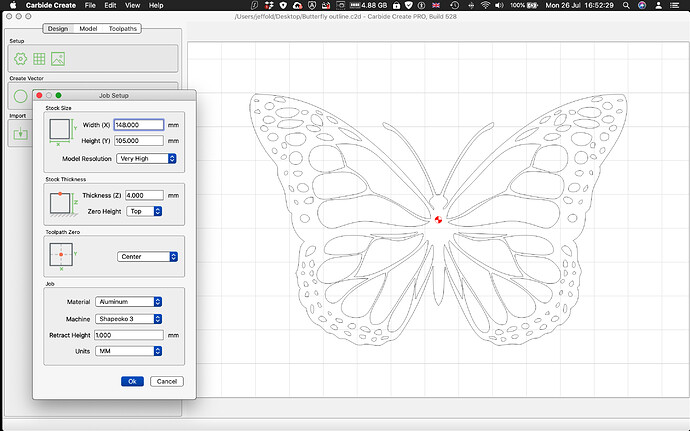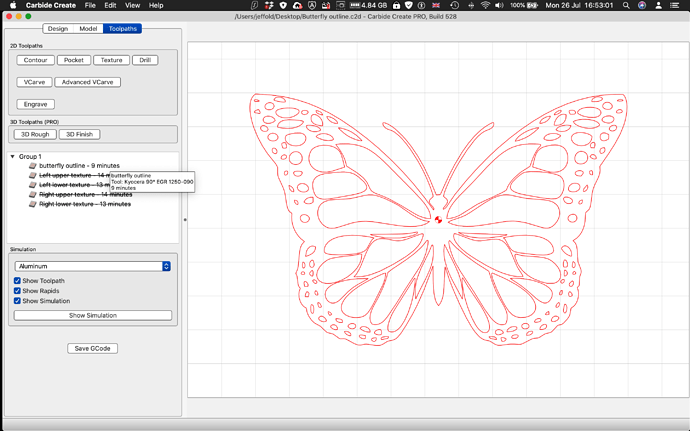 .svg image that I want to engrave into glass.