Yaaay, I cut something!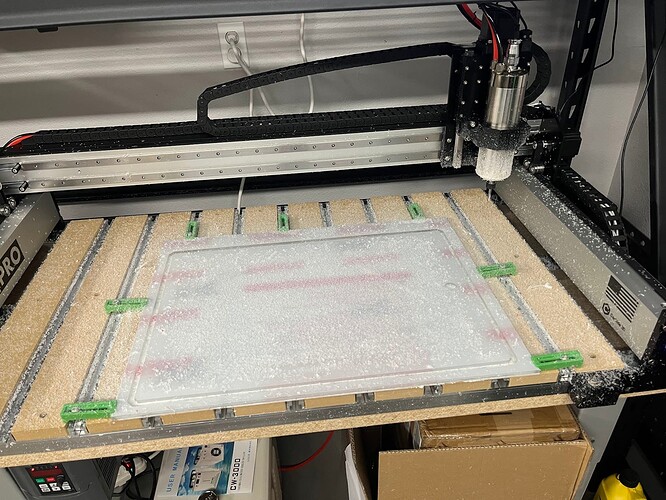 I know, I know it's not much, but I powered through my FCA (first cut anxiety). Do you guys ever have that? When you have a new machine that you don't know yet? Or a new material? Or a new tool? Or a new program? Or a new pass of the program that you've already run a bunch of times?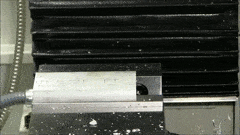 Anyway, I'm pleased with the thing chugging along at 3500mm/min. I took very light cuts, but still the hardware feels snappy. My table, turns out, is not up to the task of handling all the Y moves. Spindle worked nice. Polycarbonate made some interesting noises on some of the passes but the tool still looks good and surface finish is nice. I absolutely despise all the GRBL senders available. I'll see if I get used to any of them quick enough because I already planned out the whole linuxcnc-mesa-gecko retrofit.
More happy adventures to come.