I have made onesies for testing and sampling. This is my first production run.
Material: 6061 AL
Roughing:
Depth per pass: 0.0035 in
Stepover: 0.1370 in
Feedrate: 12.000 in
Plunge Rate: 7.000 in
i do not plan to do any finish passing as these part will be silver plated and then painted black. the total run time was set at 19 hours. i had to modify the G-code 3 times during the run because of various issues with errors i am not sure about.
i am at the finish line now with 4 hours remaining, i will have to repeat this 2 more times for a total of 15pcs i am cutting out. total calculated time and money per unit $65 dollars not to bad when my machine shop would command about 95-115 dollars per unit. !!!
So far i am in love

LOL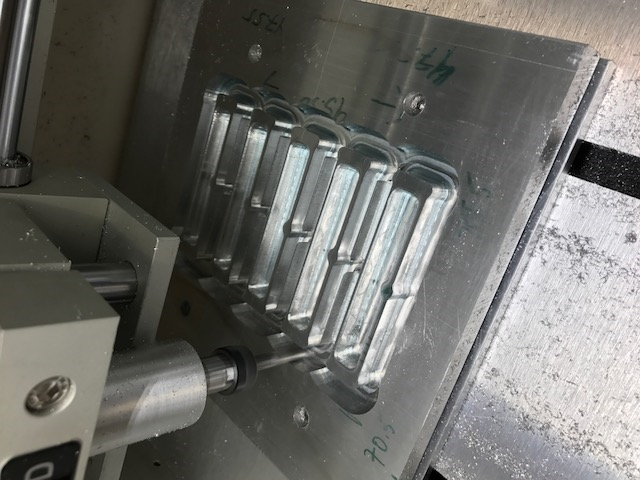 i will updated the finished products when completed!!!