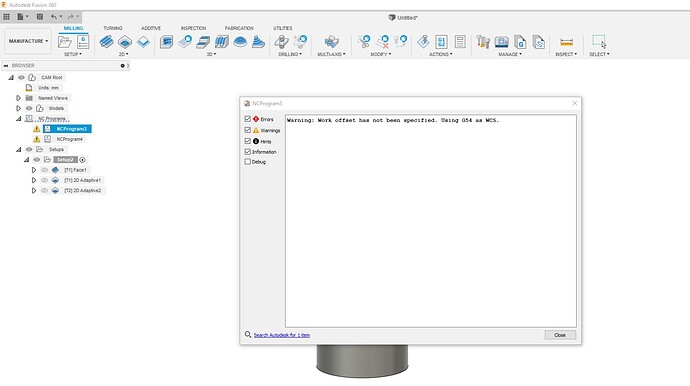 I just updated Fusion and when I went to post process my cam it gave me a warning I have not ever had until now.
All simulations act correctly and the WCS was set to stock box point in the setup so it has been defined.
What am I missing here?