Has anyone grounded the spindle of your Dewalt DWP611 so you can probe without attaching a ground wire to your bit?
I should mention before I get responses on this, you cannot ground the body of the router… there is no continuity between the router body and spindle. I attached my wire to this screw, which gave me ground to the whole outside body, but no ground whatsoever on the spindle.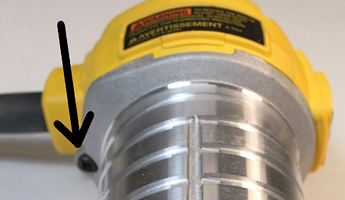 Before I go tearing my whole router apart trying to find a spot that will give me a solid ground to the spindle (bearings maybe), I'd like to see if anyone else has done it with success.
Thanks in advance!