Hi everybody. So, I've only done contour cuts so far but need to start figuring out v-carving since I have a couple v-bits and want to do some smaller, finer detail engravings. I figure I'd start with my own logo: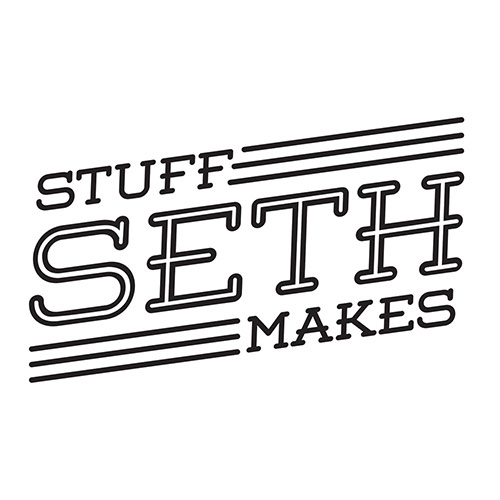 The smallest end mill I have is 1/16" but even that is too big when I get this logo down to about 3 inches wide in carbide create, so I'm guessing a v-bit is the way to go. I have a 30-degree bit I plan to use.
When I go to create the toolpath, I select all those lines in my logo as well as the word "stuff" and "makes", then I select "v-carve". From there I select what I believe is the correct cutter and when I preview, it looks fine with the exception of the letter "A":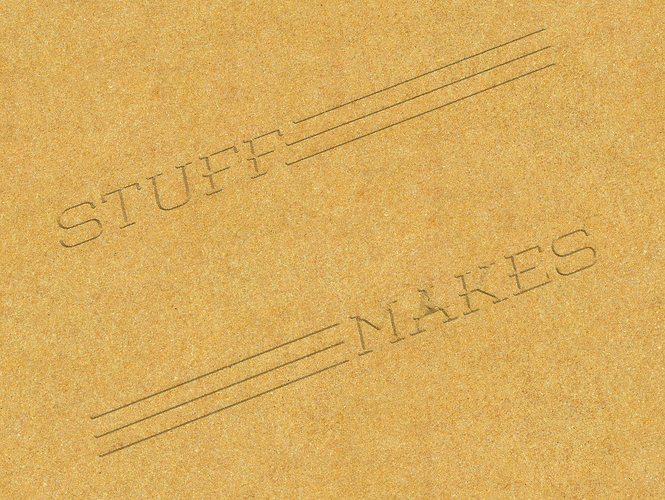 So my first question is: How do I keep it from knocking out the middle of that "A"?
Next Question: When selecting v-carve as the toolpath, does it have a specific unchangeable max depth by default? I can't see anywhere to change the max depth like I can when doing contour cuts. Of course, I'm a newbie so maybe I'm not supposed to change the depth on a v-carving?
Next question: Can I even use a v-bit in the "contour" cutting toolpath? I'd assume there would be instances where I'd want to use a v-bit with different settings than what the v-carve settings do. Let's say for instance I wanted to do a pocket in the word "SETH" in that middle area (with a regular end mill), and then I want to use a v-bit to do that outline of the "SETH" (setting the v-bit settings in the contour area). When I try to do something like that it, my preview gives me something like this: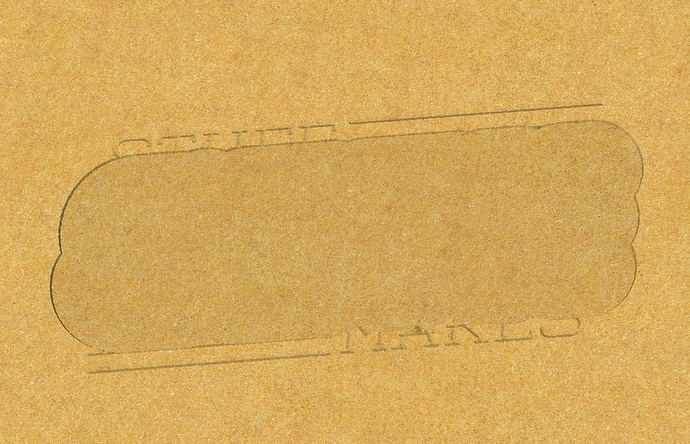 Why is that? Is it because since the v-bit is 1/2" wide at it's widest point carbide create is thinking I'm using a 1/2" wide end mill? Do I need to just go by faith that my v-bit settings will work? I'm confused but hopefully somebody can shed some light on it. I didn't see much on youtube. Thanks in advance!
-seth