Hello all… I just ordered my SO3 2 days ago and while I am waiting for it to arrive I am looking at some of my previous designs and trying to replicate them in CC and/or Meshcam. I have an inkling that ultimately, my needs might be better served by learning either Vectric / Fusion 360.
I am going to start slow and just post an image of a recently completed project and ask for opinions on what would get me up and running QUICKEST and EASIEST ( easiest doesn't have to include learning the software - it should be taken to mean I want to get my designs done and on the machine in the fewest number of steps ).
SO here is the image of a recently finished cabinet: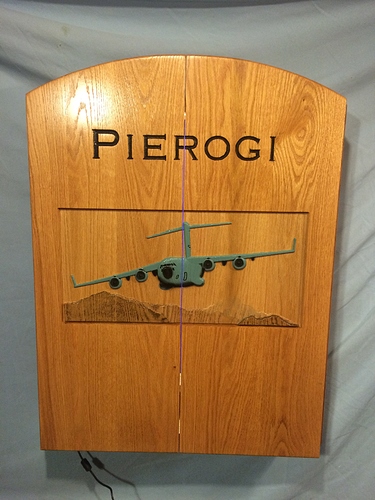 If you look at the image you will see I have text Vcarved along the top, split right across the center of my doors and under that is a relief carving, also split across my set of doors. This project was completed on my Carvewright and used their proprietary software. Two files were created, one for each door but the project design was developed as a single file. Basically, I copied all the elements, pasted them onto the left/right door in the file and just let the design elements "hang off" the board. I can get much more specific on how I accomplished this but then I'll post a wall of text and I wanted to avoid that for my first posts

First question I have would be - are Carbide Create / MeshCAM suitable to EASILY break up projects across multiple boards?
Thanks,
John