I am getting some great results with a compression bit in this 5 layer birch plywood.
However, the corners have these "nibs" on them and it looks like it is due to the entry and exit of the tool paths. Other corners do not have this and they look beautiful.
What might be causing this and how do I fix it?
See photos and the Carbide Create file.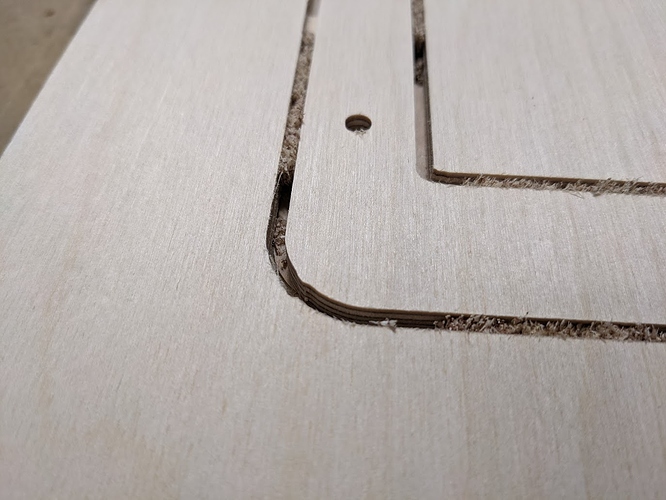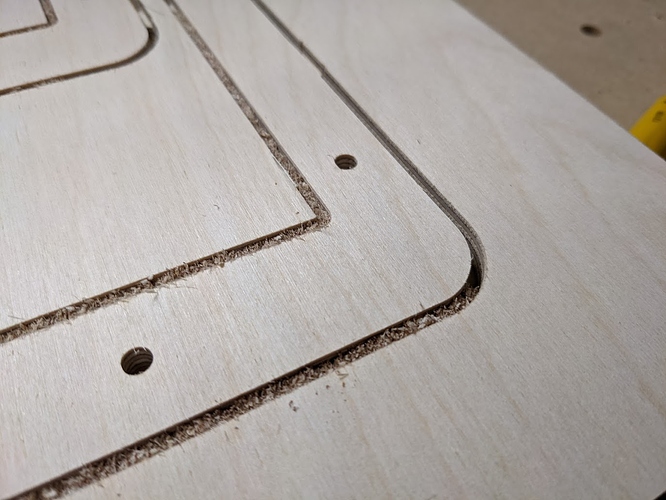 Create Computer - 25.c2d (169.2 KB)