Just finished milling out some parts in aluminum on a Nomad 883 for a student club I'm part of that's sending a satellite to space next year. As I had access to HSMWorks for free as a student, I decided to CAM the part up in it.
Here's the full tutorial:
https://www.youtube.com/watch?v=K9ygCcK3p88
Here's the final part I made: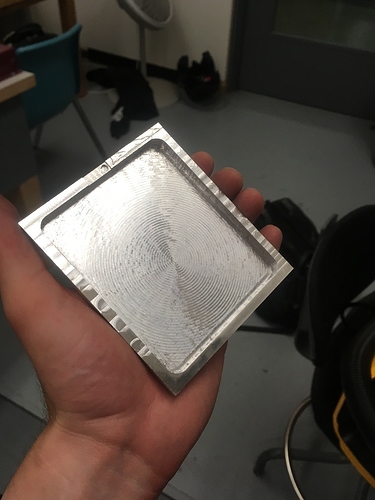 The parts I've currently milled aren't going to space but instead are being used for thermal modeling experiments, that being said I'm actively experimenting to see if the Nomad can hit the tight .1mm tolerances the CubeSat standard requires.