Happy Independence Day! Here are a couple of designs I carved using the continental US and the US Flag for inspiration.
The first is 1.25" strips of oak and pine for the stripes and a piece of walnut for the star field.
The second is multiple scrap pieces of oak, pine, maple and walnut with a waving flag pattern carved in.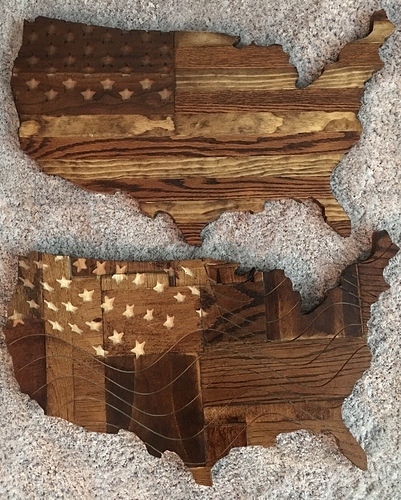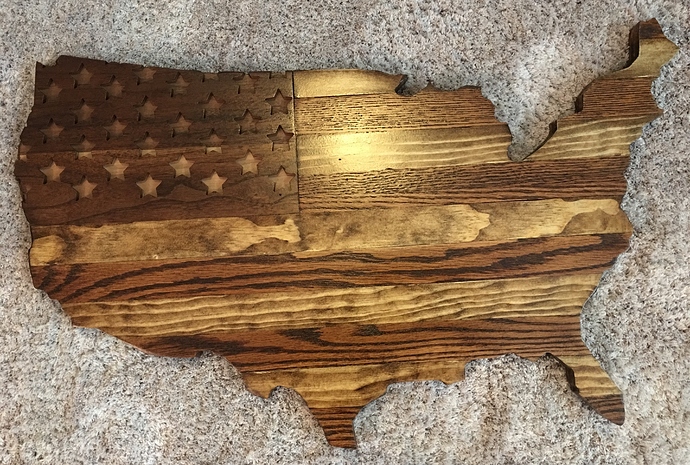 Both are 24" wide by 16" tall.