Saw this. Got to make this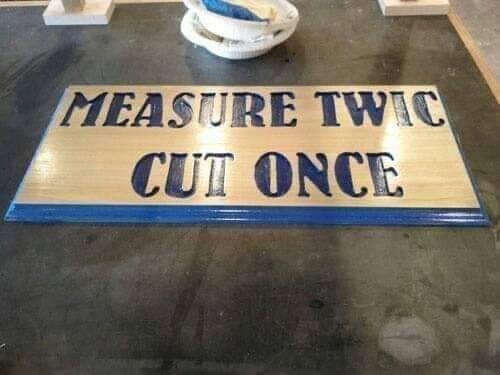 No truer words ever spoken. When I design something with critical dimensions I usually leave it overnight and come back to it. Surprising how often I forget an offset.
Edit: Doooh. Your mind see things you think are there like the missing e. I just saw that because I just thought I saw Twice. Sometimes the thing I miss the most is my mind.
Fun sign
I wanted to make one that says something like
" Number of fingers coming into the shop must equal number of fingers leaving the shop even if they're in your pocket" " be careful"
This topic was automatically closed after 30 days. New replies are no longer allowed.