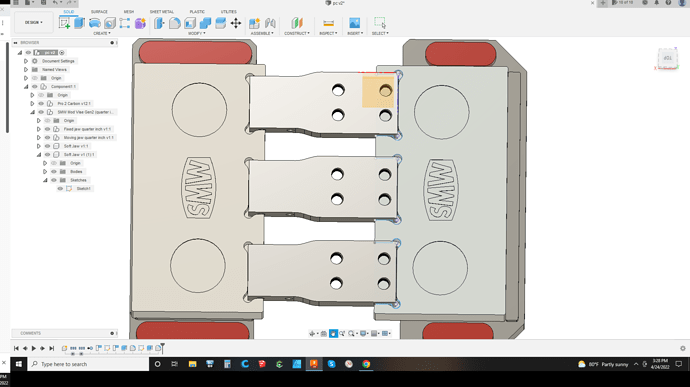 I'm new to soft jaw fixturing and have 3 parts that will be needing 4 side machining from a single piece of stock… The plan is to mod vise clamp raw stock and do my top side operations then cut soft jaws for back side facing and chamfer.
My question is how much bigger should the pockets be milled? I know to clamp a spacer in the jaws before milling them but need a good ball park to shoot for.
Any help would be great.