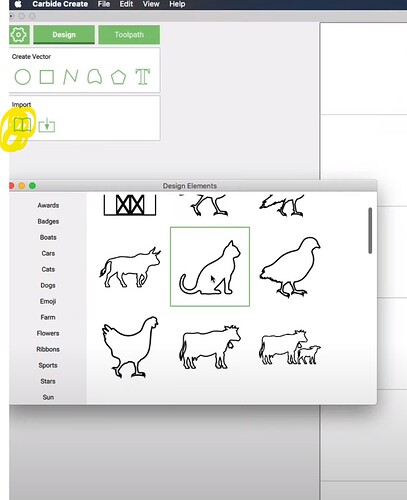 Where does one download a library like one highlighted? I have carbide create pro and I dont have it
Hi @magicman321,
The library is now available online, it's here:
Please note however, that a newer/better URL is:
Once you download svgs, can you create an album/s
Not in Carbide Create per se — you could import multiple graphics into a template which you would open and then delete any which are not needed.
This topic was automatically closed after 30 days. New replies are no longer allowed.