Good afternoon,
I just wanted to touch base here and see if I could get any tips or advice.
My wood product is ½" Baltic Birch plywood. I kept hearing how great it would cut, ehhh…I'm not real impressed. The project cut fine, but, well you can see the photos…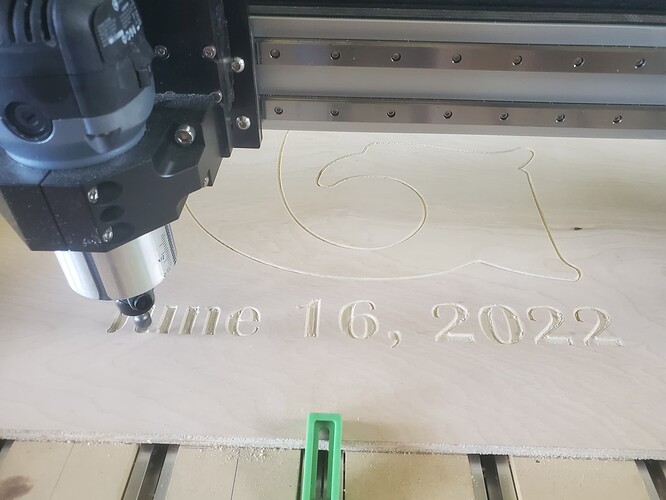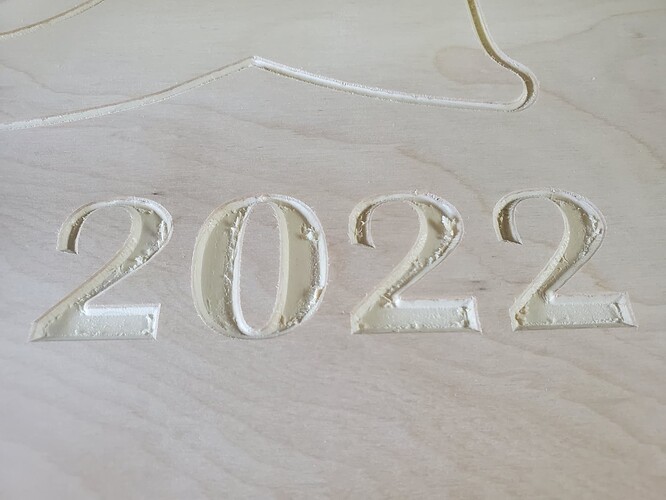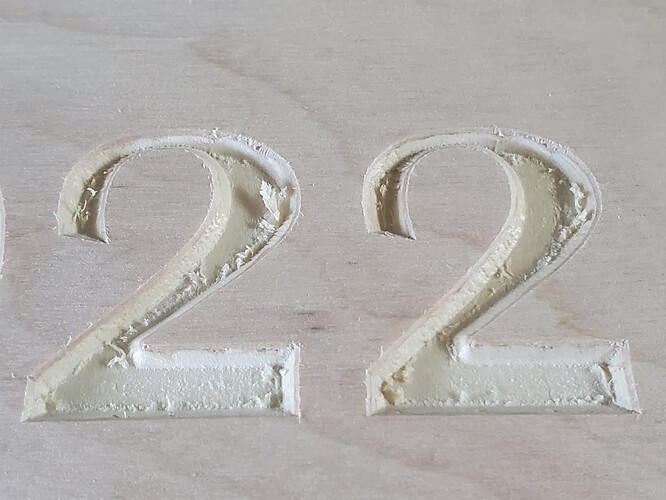 Anyway, I know I'm going to have a ton of clean-up now. My question is is there something I should be doing different, (besides using a better quality wood)? I thought about running the program a second time at .001 or .002 deeper, but didnt.
Anyway, thanks for your thought.
Nathan
PS - you can probably tell, but this was a #301, 90° V-bit.
.