I hope to show how it works.
(with apologies to Mark Knopfler)
I believe I've worked through all the possible difficulties and complications of this sort of thing, and have a handle on an optimal solution/representation which will handle design and parameterization, features/options, layout and arrangement and export for cutting and so forth.
It would be nice if there were some better tool/technique which suited me, but perfect is the enemy of good enough and I have some 139 pages which will need to be revised based on this.
As per usual, we start in BlockSCAD with the basics of dimension parameters and units: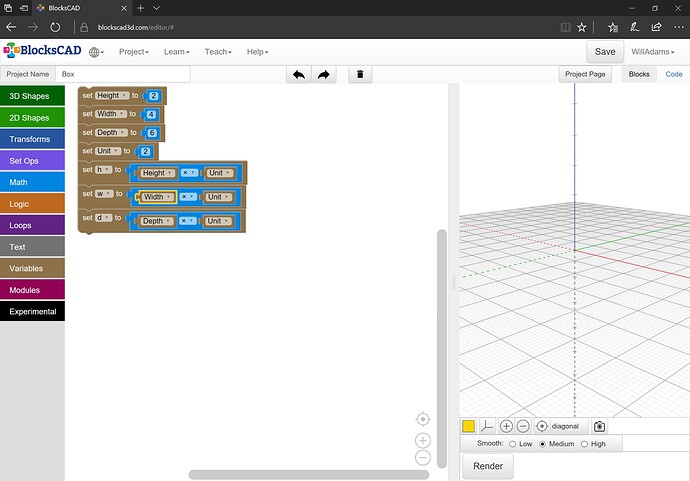 Since we need to represent things as parts, we need one further dimension for Part Spacing and another for Stock Thickness, and we will need modules for each part: