Evening All,
So a little question about this bit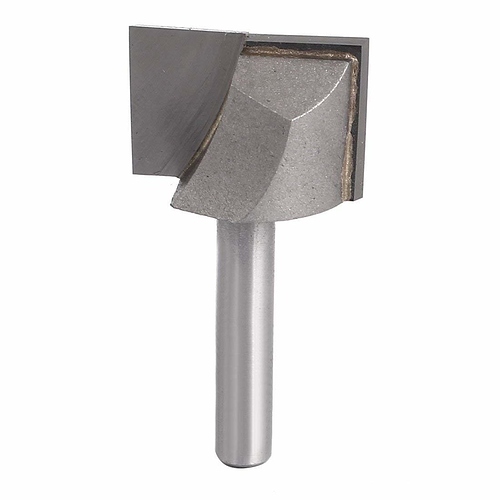 sourcingmap®
Overall Length: 50mm/2"; Cutting Depth: 17mm/0.67"; Cutting Diameter: 25.4mm/1"
Shank Diameter: 6.35mm/1/4"; Weight: 49g
Product Name: Cleaning Bottom Bit; Material: Metal
Color: Gray; Shank Length: 29mm/1.14"
I am sorry if these are simple questions but I find sometimes I end up so confused and doubting myself.
Q1 - Am I correct in saying this has 2 flutes?
Q2 - Stepover I understand that decreasing the step-over distance will minimize the scallop height, but will require more steps, and take more time to surface my board. so I was thinking of doing my stepover at 50% of cutter diameter (is this a good starting point) or for surfacing is there a recommended setting / guide?
Thanks as always for the help and support you give.
Sherpa