Regofix, the inventor of the ER collet system in the 1970s, manufactures this: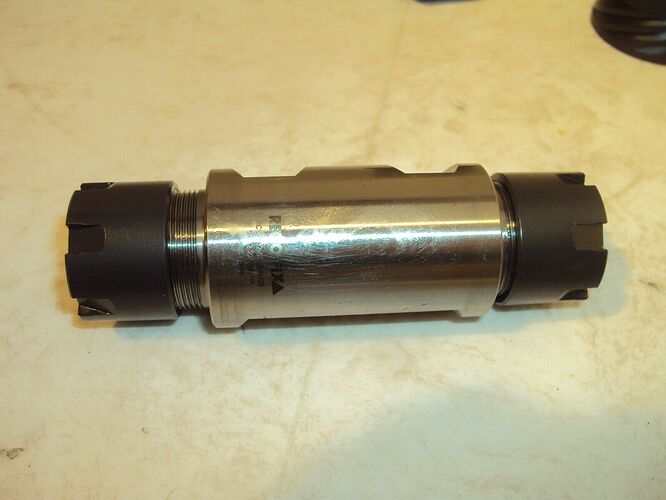 which is probably over twice as long as I'd feel comfortable running, but is on the right track. The eBay listing for it isn't even crazy expensive.
Again, just looking for options for using my Haimer to find the center of work, and grasping at straws. I'm willing to consider any practical advice.