I made a 12 inches high, 1/2" segments, Doric Greek Column. Will be used to make a mold.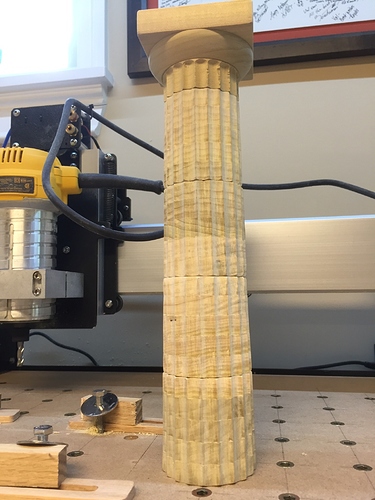 Then I cut this today for my driver set to hang on the wall, close to the SO3.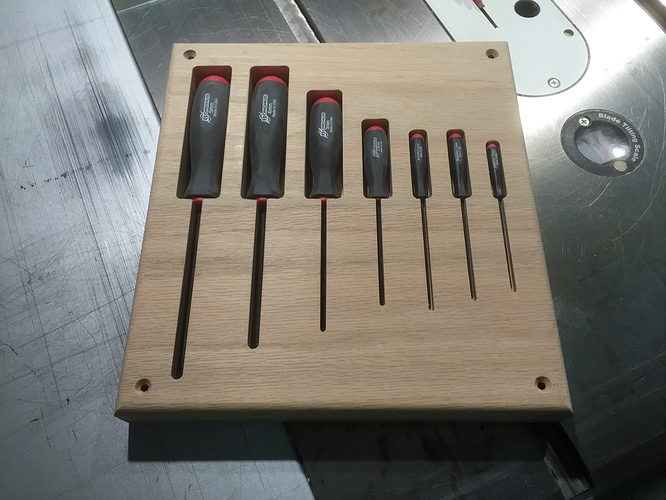 Enjoy. I used to get lots of interruptions and stops, but now that I slowed down the Dewalt router, everything ran fine for this long duration cut.