Found an stl file of a heart on Grabcad and followed Apollo's instructions from his chess piece thread. It was pretty easy to do! I will shoot a tutorial video once I've had some time to get better at it.
It's such a cool feeling to have a smooth and rounded solid block of cherry hardwood in my hand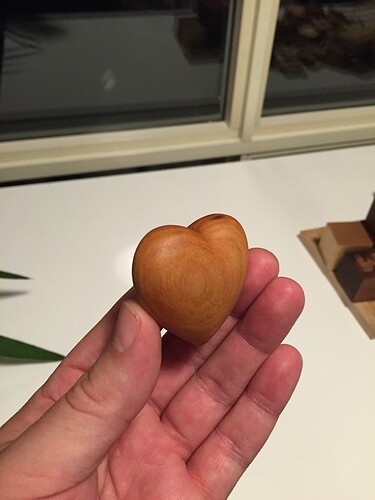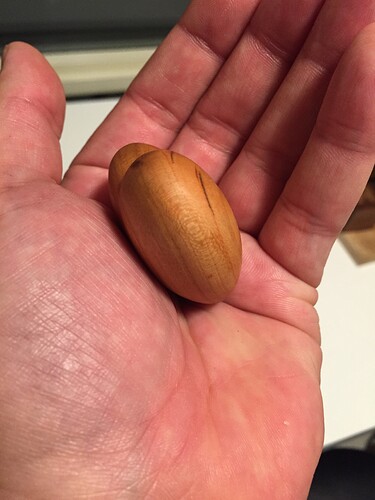 FYI - I cut it from a 3" x 2" x 1" hardwood block.