I got my Nomad a few weeks ago, so far I'm pretty happy with it.
It did however come with a slight puzzle, a 3/4" piece of rubber-U channel like what is used around the edges of the aluminum board top. I've looked all around and can't find any logical place that it might have fallen off of.
Let me be clear - it in no way effects the working of the machine, and I don't really care if I can't find where it goes. But I've been unable to throw the little piece out!!!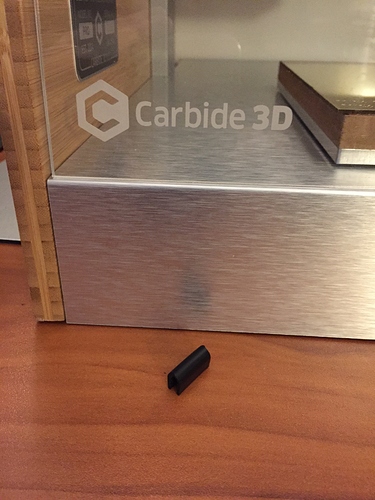 Any clues where it might belong?