No SO3 even though delivery was notified to me and promised today for 18:00. FedEx web pages showing machine was collected and in transit at 10:22 from Dartford in Kent (a distance of 67 miles). Just spoken with customer service representative who has no idea where the machine is because it was not scanned at Dartford.
Suggested to me that on Monday it may be delivered but was keen to stress it may not because it is currently not available on the system to be tracked. I asked for a definitive set of processes and procedures I could follow so that I was not sitting at home and ignoring all of my other commitments while FedEx attempted to get their act together.
Anyhow, no machine was delivered and I have no idea where it is or when it may arrive. I busied myself by using a few hand tools (rule, hand held drill, pencil, automatic centre punch, try square impact screwdriver and a 9mm brad point spur bit) to make an 18mm MDF spoil-board with 10mm x M6 inserts into 9mm holes. pix to follow…
Checking how well odd shapes can be clamped. No grub screws applied as this was just a check.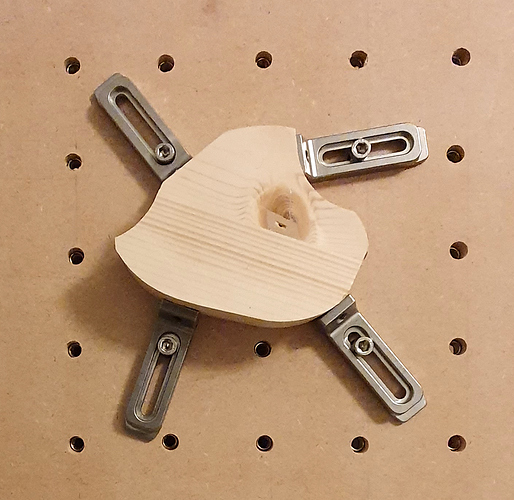 Top of spoil-board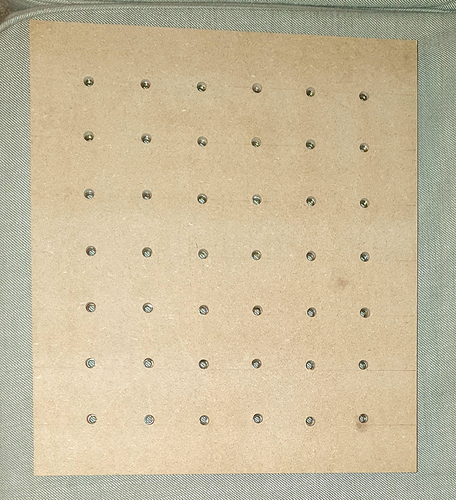 underneath of spoil-board