I'm completely new to CNC milling and also to CAD and vector graphics. While waiting for the Nomad 3 to ship, I got busy learning inkscape and FreeCAD. Once my Nomad 3 arrived and I found the surprise BitZero v2 in the box, I realized the beginner tool tray video from Winston that I carefully studied would have to be modified. This is the result just after vacuuming it: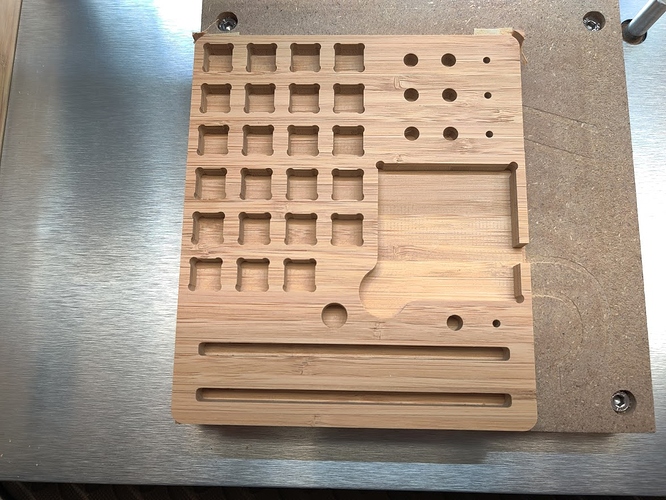 I followed Winston's advice and used the Amana 46200-K downcut mill which yielded a very clean surface finish; no sanding required. I also put the plastic fan on the collet nut which helped keep the pockets cleaner while using the downcut mill.
Here is what my tool tray looks like populated: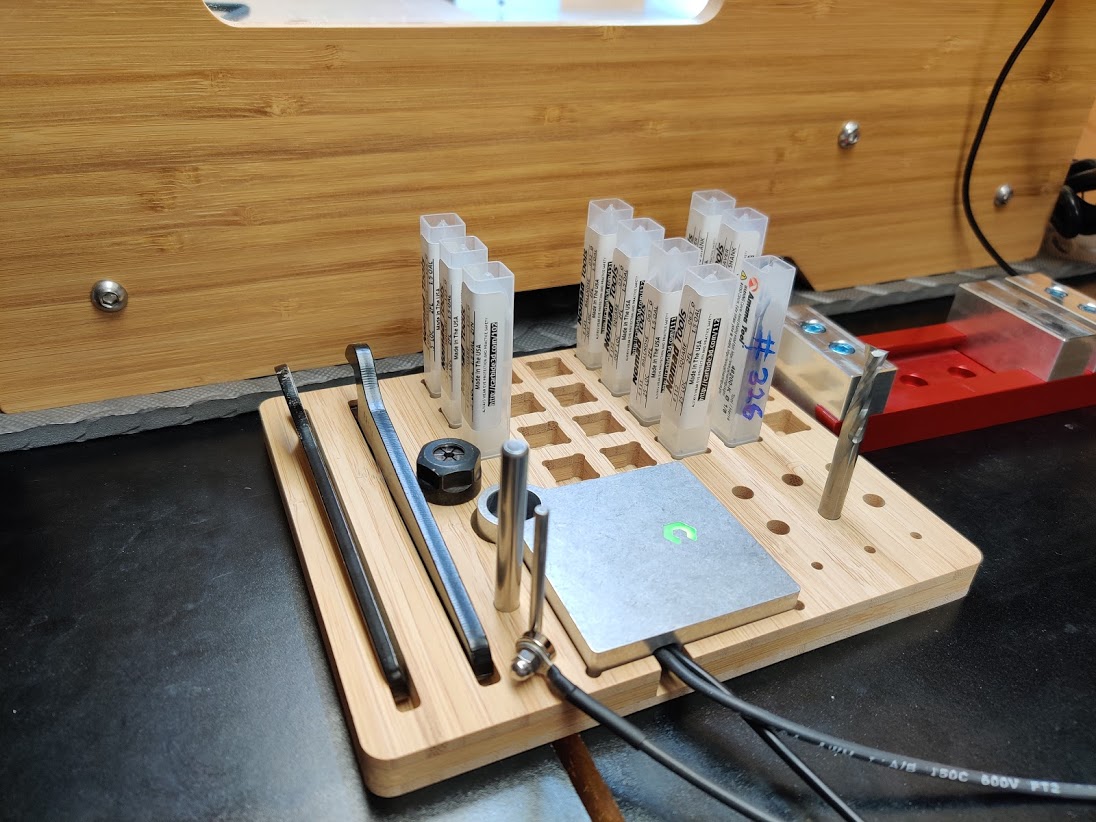 Just in case this could be useful to others, here's the svg file that I created and imported into Carbide Create. Pockets and Contours were done just like the original tool tray instructions.