Continuing the discussion from FR4 PCB's dangerous?:
Here is my modified Nomad with a custom acrylic dust box, my ClearVue cyclone, and the silencer box for my ShopVac. Only thing I need to upgrade now is my filter.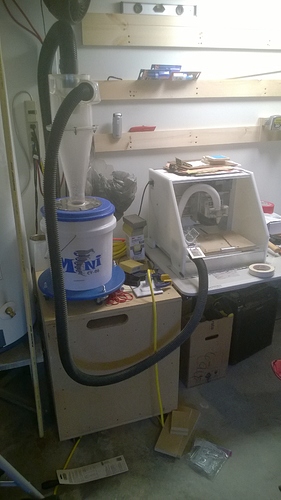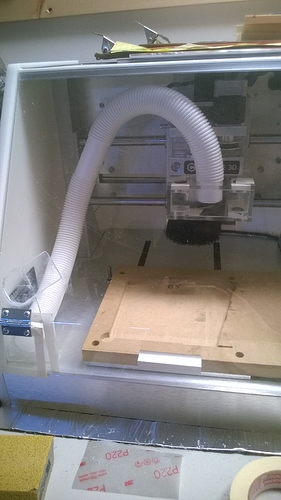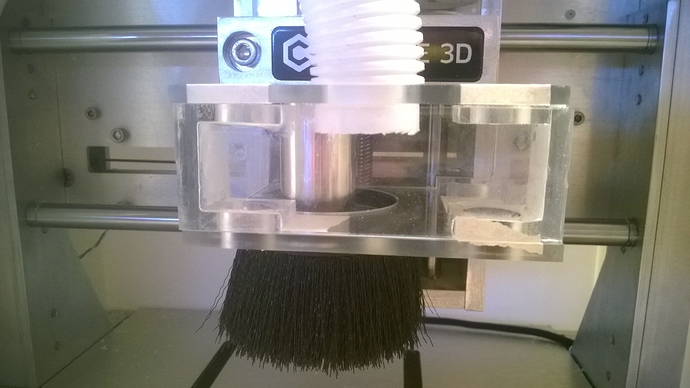 The dust box is 3 parts, the top plate that is held on to the spindle with a band clamp underneath. A middle riser compartment, and a bottom plate that holds the brush. These layers are all held together with magnets to make getting at the spindle easy.