Hello Everyone,
I just received my Nomad, and it is very impressive.
I have started with a few test pieces on wood, and I wanted to move on to brass.
I think I set the feedrate too high (I followed the instructions on http://www.grzforum.com/viewtopic.php?f=3&t=15477) but I am still a beginner…). The spindle stopped during the job in the middle of the stock when it was cutting too fast I guess. Being in front of the Nomad, I stopped it quickly to avoid further damage.
The tool was intact, but I have noticed the upper belt is misaligned. I never checked this alignment before, so I don't know if this incident is responsable for it.
It seems the whole spindle assembly is 5mm too low, but I am not so sure ! (I can't upload another picture yet)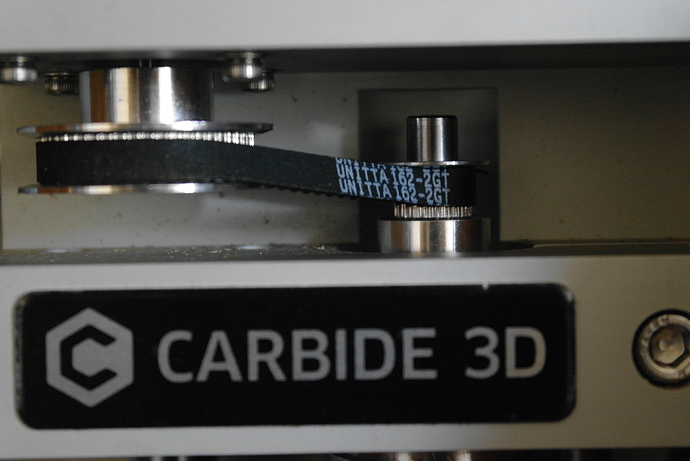 What should I do ?
Thank you for your help
Jeremy