Im on a roll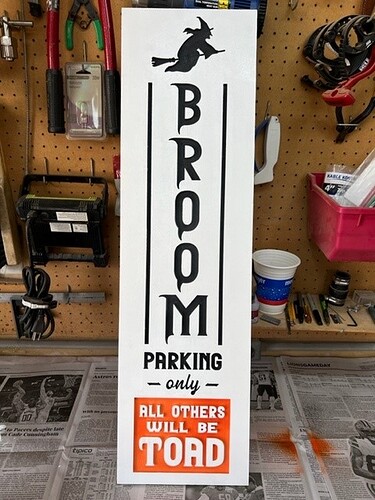 Broom Parking.c2d (700 KB)
Sign looks very nice. And original
Nice but not really original.

I'm not very creative but if i see a picture of something I like I can usually make it work. Your Halloween boxes are cool.
My Son and I had a blast making them. The next step is to install a light.
These are the Basic SVG's from the Carbide Create site. You are correct these not creative at all, just a project.
I really like your Halloween Sign. Great work.
I didn't mean yours weren't creative. I meant mine weren't creative.

This topic was automatically closed 30 days after the last reply. New replies are no longer allowed.