Recently @wmoy described using parametric design in Autodesk Fusion 360 — my most recent parametric design was a CNC clamp accessory organizer: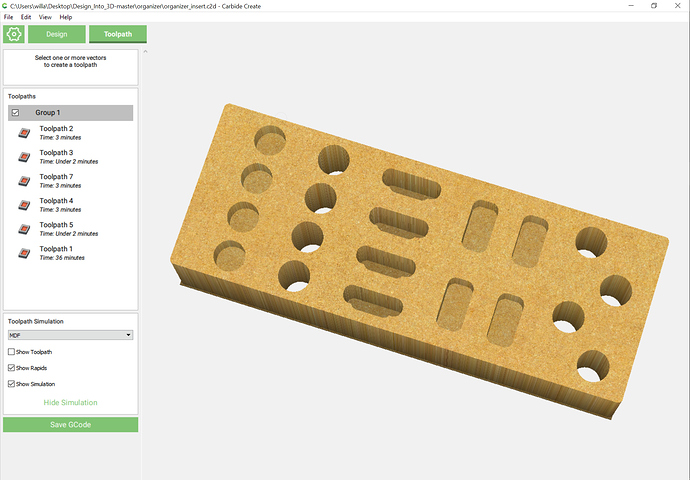 which I have not yet gotten around to making parametric in OpenSCAD.
Alibre has an example file on this here: https://support.alibre.com/support/solutions/articles/27000047176-shelf-use-global-parameters-to-make-endless-combinations-in-seconds
Here's how to make a much simpler organizer parametric in Alibre Atom3D.
In theory one would start by using the Equation Editor to make the values which you will need: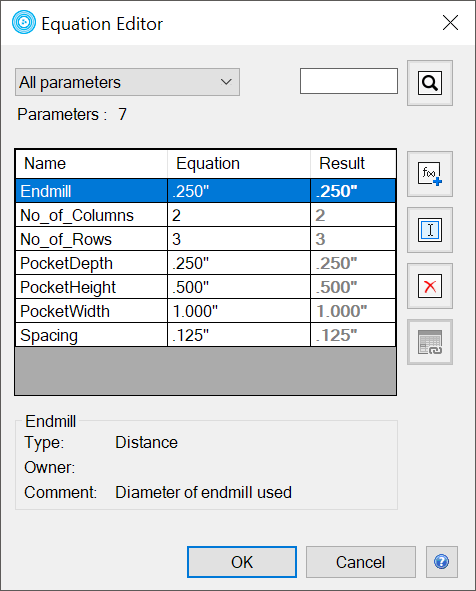 Instead we will use Wizogrid from Wizotools:
Turns out that in order to get a 2D elements dimensions as parameters in the Equation Editor one must assign them to have dimensions. Proceeding on that basis.