I ran a square and circle test in aluminum on my HDM, the square is 20x20mm and the circle has a diameter of 10mm. The results were pretty much exactly 1mm oversized. I used two 2d adaptive tool paths in fusion 360.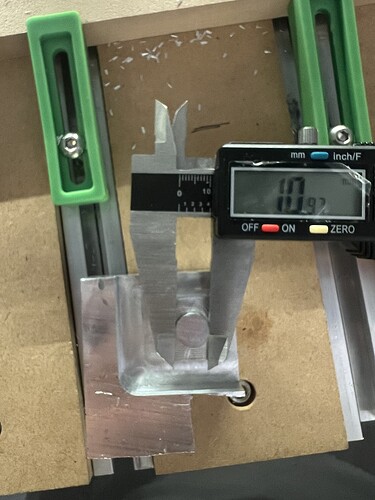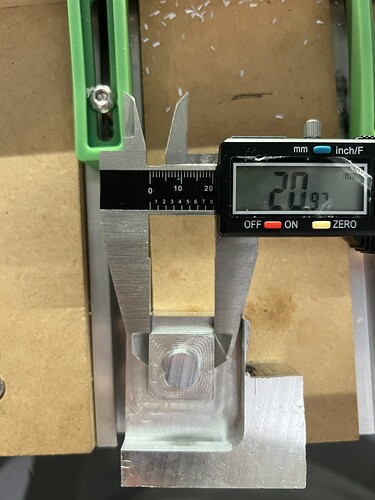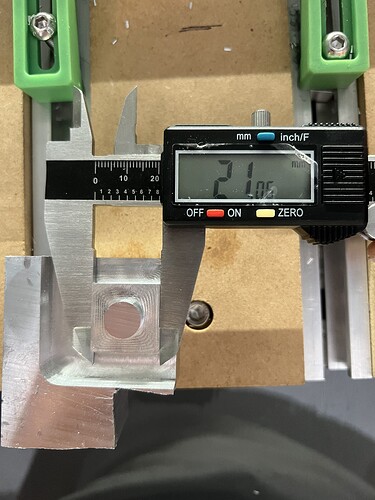 I read a possible factor was tool deflection. My speeds and feeds were:
1/4 Zrn Carbide 3d endmill
22k rpm
2000mm/min
333mm/min ramp/plunge
0.5mm optimal load
2.5mm max step down (high?)
Is it likely tool deflection or a mistake in my CAM? I did a similar test in mdf and had no issues.